Quote:
Originally Posted by
eeeeeeeli
If you are seriously considering a racial explanation for socioeconomic achievement gaps, you should just say so. We can get it out in the open.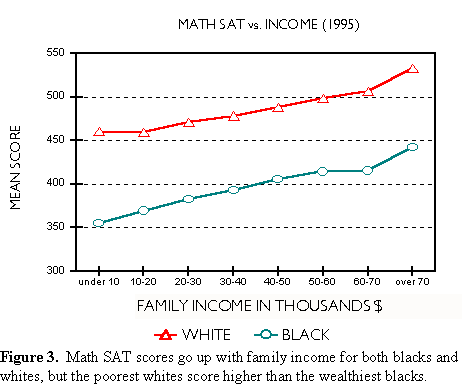 According to
this inflation calculator
, because of inflation, the income numbers would be ~43% changed. So today, a white kid who comes from a family with an income below $14,000 will tend to outscore a black kid from a family with an income of over $100,000!!!! F**k! This is also the case with standardized tests where white kids are on food assistance and black kids are not.
More info
.